There is a special discount waiting for you.
If you don't have it, so get it from whoever sent you to this page.
"Make Money Now:
Learn 
Video Editing,
The Easily-Acquired Skill
That Can Literally Change Your Life"
It may be hard to believe, but Video Editing Mastery will give you this simple skill that will set you apart from the crowd and allow you to:
Get a new job or career creating and editing videos for clients -- in a field with unlimited demand and very limited supply.
Create great sales videos that will sell more, impress your clients, and wow your colleagues.
Create professional course videos that your students will love and for which you can charge a lot of money.
Create professional YouTube videos so you can improve your branding and your clients' branding; become a celebrity in your niche and/or a social media star.
Edit webinar recordings -- remove all of those embarrassing mistakes so that you can make more sales.
Save money - Edit your videos instead of outsourcing.
Create personal videos that your family, friends, and significant other will love.
The possibilities are endless -- once you have the skill you will be able to use it in almost every area of your personal and professional life.
Listen to Seth, a colleague and a happy client of mine: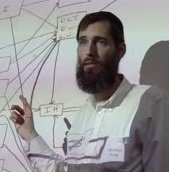 You are so right! Learning video editing allowed me to create my own online courses for the first time, and I have since earned hundreds of thousands of dollars from those courses! It totally changed my career.
Having seen your training, I know that it can definitely change the life of anyone who is willing to take action with it.
Seth Young
Instant Traffic Formula
Sounds too good to be true? Keep reading to learn more.
From: Alan Abelove
Re: Make more money NOW with the simple skill of video editing
Aren't you jealous of all of those really cool videos that you see online, especially on other people's sales pages?
I am sure that you would love to be able to create the same thing for yourself.
In fact, maybe you have even invested in video creation products before, like I have, only to find that the videos you made were... garbage.
Wouldn't you love a short, simple course that will give you the skills of a professional video editor, able to turn a rough, raw video into a professional, money-making masterpiece?
Wouldn't you like to be as fluent in a video editor as you are in a text-editor?

Video Editing Mastery is an excellent A-Z video editing training. If you make videos of any kind, this course will be invaluable to you! And the principles Alan teaches are applicable no matter what editor you use, whether Camtasia, or the open sourced Hit Film (that's what I use), or any software. Because video editing is about technique, not software.
Shelley Penney
Introducing:
"Video Editing Mastery"
Despite what you may have been told, the great news is that you can easily learn to do professional-level video editing -- with Video Editing Mastery.
Video editing is a skill that can literally transform your career.
Get ready to become one of the Big Boys -- communicate with awesome videos that will set you apart from your competitors!
Or use your newly-learned skills to charge a bundle for editing other people's videos.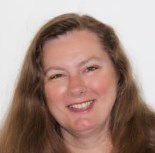 There are many things I love about Alan Abelove's "Video Editing Mastery", but to name a few:
* The tutorials are so easy to understand and follow. Even if you're completely new to video editing, you'll get it.
* I already had a basic understanding of video editing, and yet, right from the first lesson, I learned things that will make video editing faster and easier.
* You can even use what you learn here to set up gigs and make money with your newly attained skill.
I highly recommend this course.
Britt Malka
GetMoneyMakingIdeas.com
Here Is What You Get With Video Editing Mastery:
You will receive instant access to a total of 5 hours of video training broken up into 44 short, easy-to-follow videos.
The videos will show you, step-by-step, a toolbox of easy-to-understand video editing techniques, including tricks that took me years to figure out myself.
When you are done, you will have learned all that you need to be a professional video editor:
How to record your screen for cool presentations!
How to navigate a raw video, down to the nitty-gritty of a single frame (1/30 second)!
How to delete, move, or duplicate video segments.
How to adjust and balance the volume.
How to remove background noise, mistakes, and unwanted sounds.
How to freeze the video for effect or to steathily add in audio.
How to overlay video and audio segments to get the video exactly how you want!
How to add images, fancy text pieces, blurs, and stealth corrections (cover-ups).
Cool affects like fading in and fading out, or flipping the screen, and more.
Advanced but easy-to-do strategies which professional video editors actually use.
How to produce your finished video into different formats and sizes so it can fit just about anywhere.
You won't just get theory though; I will show you lots of real-life edits that in my client work using the techniques above.
I have helped Alan over the past year with the editing of his videos. I am familiar with his finished work, and I know him as a top-notch video editor. And now that I have been through this course, I see that he is a great teacher also! I highly recommend this course for someone who wants to learn how to do video editing himself.
Ed Rush
Video Editor
United Kingdom
Ready to advance to the major leagues of video production?
Get instant access NOW to Video Editing Mastery and start your upward climb to success.
Now you can get the full five hours of training that can literally change your life, for the crazy discounted price of just:
$17
That's right! Your investment today is just $17 and by tomorrow you can be on your way to making more money from awesome videos.
To get your instant download click the button below, and then you will understand why some people have videos that make cash, and some people have videos that are just trash.
Make the change in yourself and your videos today!

To your future success in all good things,
Alan Abelove

P.S. Stop being jealous of the "other guy", start making them jealous of you!