Welcome to The Video Editing Mastery JV Invitation Page!
Tuesday March 6 - Sunday March 11
50% Commissions Across the Whole Funnel
Front End Sale - $17 - 6 Day Launch
Upsell 1 - Pre-loaded & Configured IM Funnel "PLR" 2 Plans, Gold and Bronze: Up To $147!
Introducing
Video Editing Mastery
We Launch on Tuesday, 6th of March at 12pm EST (5PM GMT) to the 11st of March.

5:00PM GMT
12:00PM EST
Mark Your Calendars Today!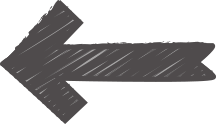 We tested out the frontend offer by itself
without the upsell to a limited list,
and these were the results after 3 days:

Video Editing Mastery is an excellent A-Z video editing training. If you make videos of any kind, this course will be invaluable to you! And the principles Alan teaches are applicable no matter what editor you use, whether Camtasia, or the open sourced Hit Film (that's what I use), or any software. Because video editing is about technique, not software.

Shelley Penney
https://www.facebook.com/shelley.penney
Grab Your Affiliate Tools
Check Out The Leaderboard

You Can Take up to $82 per sale to the Bank With our Super Sales Funnel!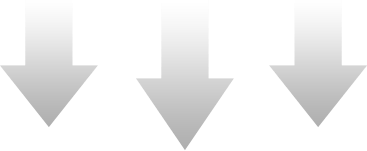 Check out the Sales Flow Below
Check Out Our High Converting Funnel...
Our Product does exactly what is says on the tin. The whole program is geared to allow people to get guaranteed results! The front end price reflects quality and jam packed content to allow internet marketers of any level to learn and profit from our training!
Check out the sales page HERE
Our funnel starts with the initial sale and launch price of $17 rising to much more after launch. The sale funnel includes a dream come true for PLR buyers.
The Upsell - A full evergreen funnel fully installed on to the buyer's server. There are 2 plans:
Bronze: Lead Capture Page, FE Offer, 2 Upsells 1 Downsell, 20 Email Followup Series
Gold: As above, Plus a 3rd Upsell -->> A Monthly Membership Program!!!
Stay up to Date With all Affiliate
News and Launch Details!

We value your privacy and would never spam you
Promotion Instructions for Massive Commissions
Let's Make It A Big One!
Click HERE to get your affiliate link from JVZoo for Product Launch Control, alternatively use the buttons above and below. All our upsells and downsells will be automatically approved across the whole flow. Your commissions will be locked in at 50% for the whole promotion where you can take a massive $82.00 to the bank for each sale!
Here are some ways you can easily promote using the tools provided so you can crush it from all your promotions.
Add one or more of the below banners to your Blogs and Web pages
Broadcast the emails (below) to Your Subscribers via your Aweber, or email service
Place your signature link on the bottom of your email and smart phone email
Create a YouTube review with your affiliate link
Share your affiliate link via Facebook or Twitter with a short message
Grab Your JV Swipes and Graphics Below!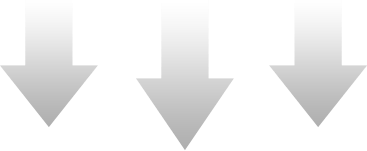 Thanks for choosing to promote Video Editing Mastery on JVZoo
You can get approved for promotion using the JVZoo button above.
Once you are approved then you simply need to place
your complete JVZoo affiliate URL
in the field below to personalize all the tools on this page
with YOUR unique JVZoo affiliate URL.
Powered by Affiliate Builder
1st Prize: LONMAX Gift Wooden USB 2.0 Flash Drive Memroy Stick Disk with Box 32GB!

Maple Wood USB Key Flash capacity:  32GB;
High Quality USB Chip with A Class ,High speed USB 2.0 interface and compatible with USB 1.1 ;
Special Gift Pendrive with Gift box for your Girl Friend, Boy Friend, Partners, Business Partners, Children etc.
Perfect keep your digital files like MP3s, photos, games etc.
"All of Your Videos In One Box"
Actual Value: Priceless!
2nd Prize: Aneew Pendrive 32GB U Disk Wooden 3D International Chess USB Flash Drive!

Novelty WoodenInternational Chess model design. Good looking.
Easy and fast for data storage, data back-up and transfer of computer files.
"King of the Videos"
Actual Value: Priceless!
3rd Prize: USB 3.0 32GB Cartoon Tennis Racket Shape USB High Speed Flash Disk Pen Drive Disk Memory Stick!

Novelty Cartoon Tennis Racket Shaped, soft PVC rubber flash drive, 3.14x1.57 Inch, 0.59 oz, ultra‐small, low‐profile real capacity
Plug and play: No external power supply required, easy to read and write in high speed;
"Video Tennis Anyone?"
Actual Value: Priceless!
4th Prize: WooTeck 32gb Cartoon Novelty Tooth USB Flash Drive Pendrive!

Compatibility-WooTeck USB Flash Drive is optimized for laptops, computers, and devices with USB 2.0 ports, Windows, Mac, Linux, Unix, Chrome OS supports
Capacity - With capacities available up to 32GB you'll always have plenty of storage.
"Stick Your Teeth Into That Video! (or maybe Stick Your Video Into That Tooth?)"
Actual Value: Priceless!
5th Prize: CHUYI Novelty Camera Shape 32GB USB Flash Drive!

Novelty and Creative Camera Shape Design
Plug and play, no need drive / power supply,
"Smile! You're on Candid Camera"
Actual Value: Priceless!
6th Prize: Aneew Gray Pendrive 32GB U Disk Shark Fish USB Flash Drive!

Little metal chain included. So you can bring it as a pendant.
Easy and fast for data storage, data back-up and transfer of computer files.
"Video Shark"
Actual Value: Priceless!
7th Prize: USB Flash Drives Memory Stick (32GB, Lifelike thumb)!

Works on all Major Operating Systems: Windows, iOS, Linux etc.
Low Power Consumption, durable solid-state storage
"Don't Be 10 Thumbs With Your Videos"
Actual Value: Priceless!
8th Prize: Funnyusb Flash Drive USB 3.0 16GB Cartoon Hamburger Food Shape USB!

Novelty Hamburger Shaped, soft PVC rubber flash drive, 1.57 x 0.98 Inch, 1.19 oz, real capacity
High-speed and durable: Super speed USB 3.0 interface, up to 5 times faster transfer speed than standard USB 2.0 drives
"Have the munchies for a good video?"
Actual Value: Priceless!
9th Prize: Verbatim 16GB Dog-Tag USB Flash Drive!

Authentic dog Tag look & feel with bead chain
Drive stores conveniently in back of Tag when not in use
"With VEM even my dog can edit videos"
Actual Value: Priceless!
10th Prize: MEEKO 16gb USB 2.0 Flash Drive Cool Metal Motocryle High-speed Pen Drive Memory Stick!

Optimized for laptops, computers and devices with USB 2.0 ports, Windows, Mac, Linux, Unix, Chrome OS supports
With capacities available up to 16GB you'll always have plenty of storage.
Perfect for keeping all of your documents, videos, music and photos handy, storage has never been more fun.
"Slip Through and Pass All of the Other Traffic With VEM"
Actual Value: Priceless!
Contact us - We are always here to help you!
Email: alan at alanabelove.com
Skype: alan.abelove (leave a message if I am not online, I'll get back to you soon)